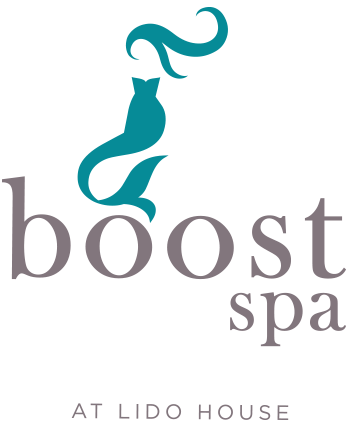 Welcome To Boost Spa. Find Your Bliss.
Lido House's Boost Spa is a place where natural botanicals combine with cutting-edge technology to spark vitality. Designed to optimize energy, our diverse range of spa treatments are thoughtfully crafted to enliven the body, mind and spirit. Boost Spa's intimate setting offers a tranquil atmosphere perfect for pre-wedding pampering, unwinding after a long day of meetings or simply for your own wellness.
Appointment is Strongly Recommended.
Phone: 949-662-6170